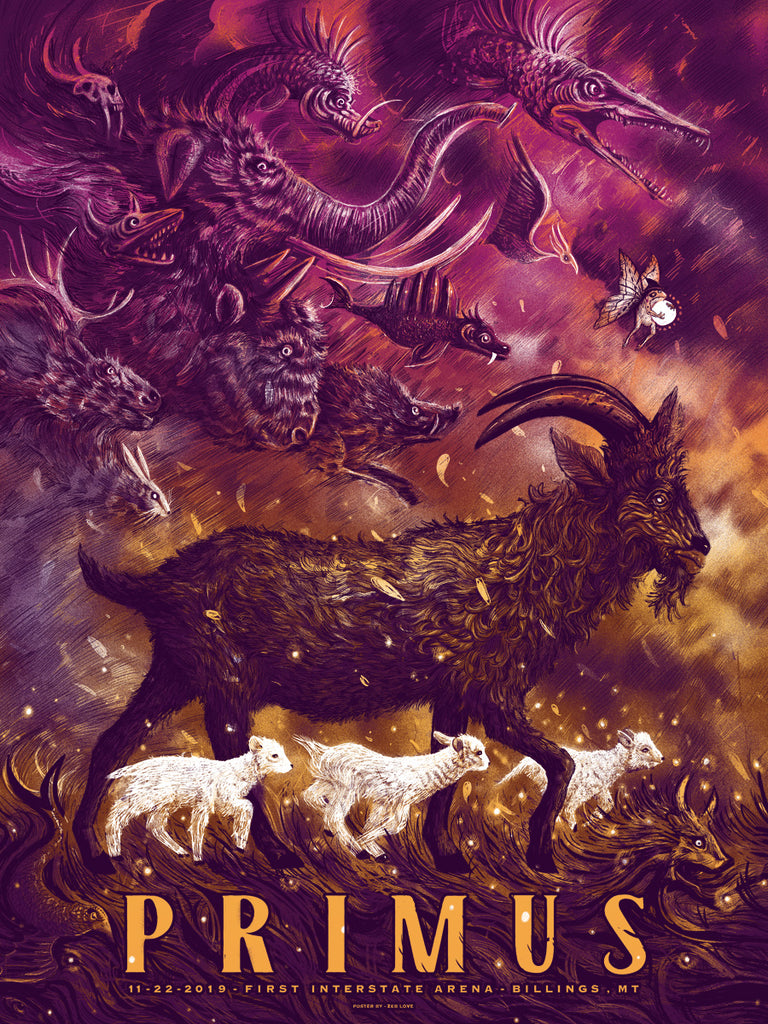 Primus - AP
**Due to holiday travel, ONLY ORDERS FROM 11/23/19  - 11/24/19 11AM will be shipped out on Monday. ALL orders placed after those times will be shipped in 2-3 weeks.
18x24" - 4 Color Silkscreen with two Split Fountains - Ap Edition of 50
Created for Primus's performance in Billings MT on November 22, 2019
All Sales Final.