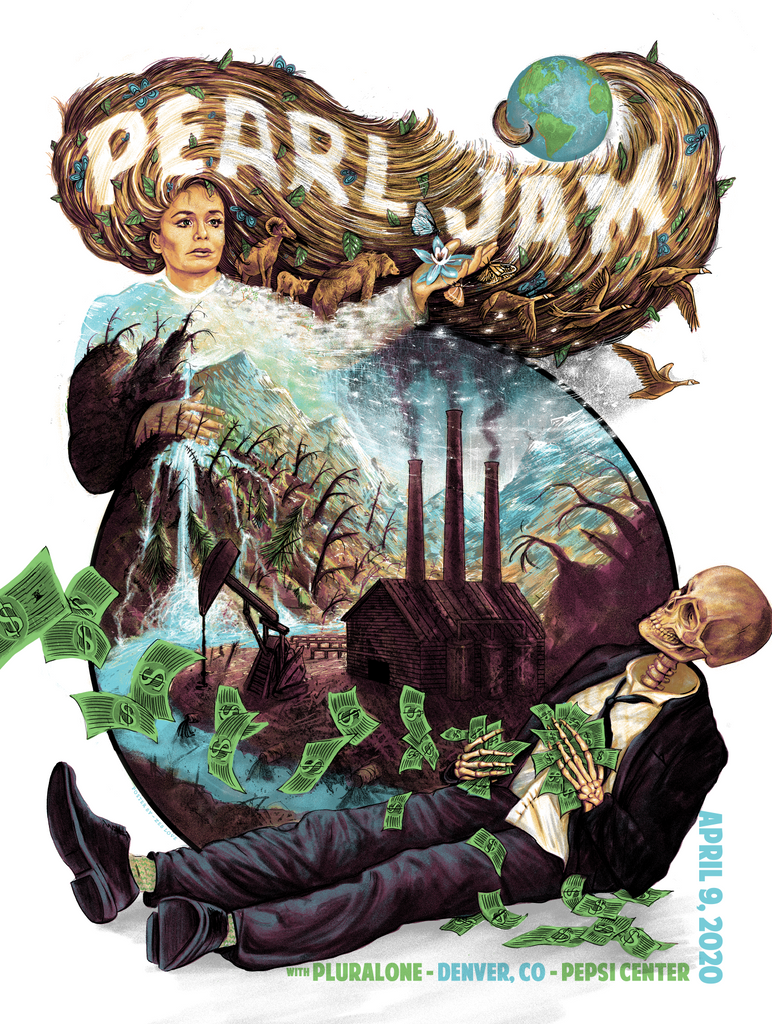 Pearl Jam - Denver AP
Has soft corners. Please see attached photos. 

18x24" - 7 Color Silkscreen - AP Edition of 100 - Signed/Numbered
Created for Pearl Jam's April 9, 2020 performance. 
SHIPPING **Please note**
Once the poster is dropped off into USPS possession, Zeb Love no longer has any control of what happens to the package. We take good care to use very strong sturdy Yazoo Tubes and kraft paper. We cannot be responsible for any problems caused by USPS.