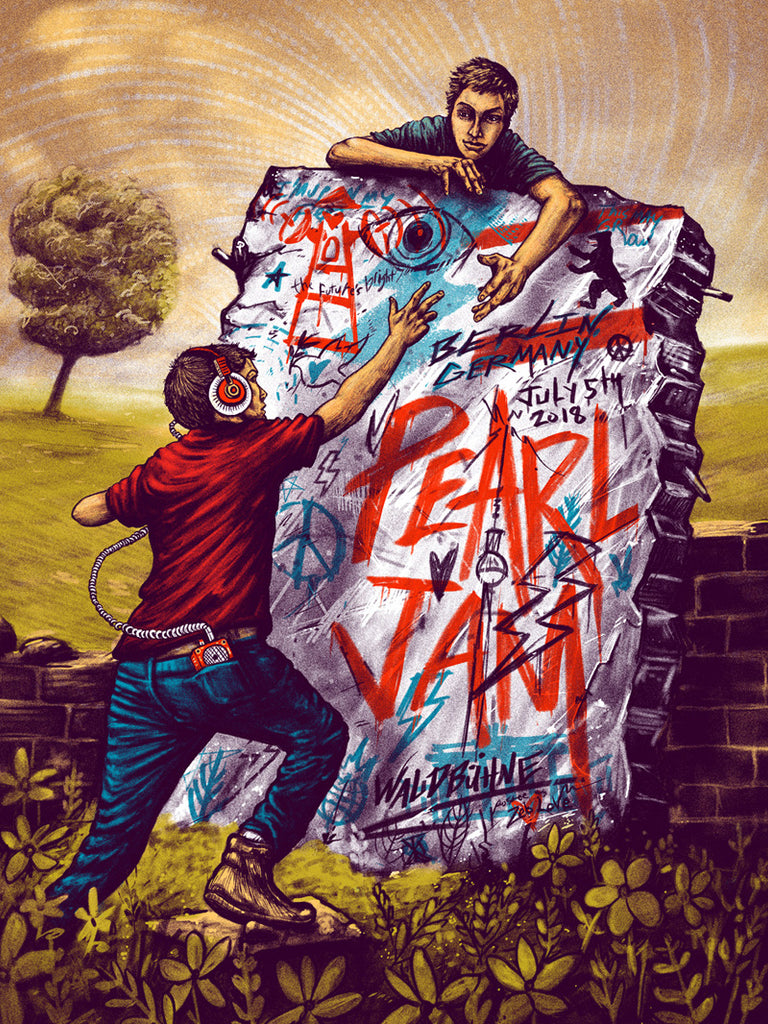 Pearl Jam - Berlin AP
Limit ONE PER CUSTOMER! Multiple orders will be canceled, and you'll miss out all together. 
18x24" - 5 Color SIlkscreen - AP Edition of 100 - Signed/Numbered
Gigposter created for Pearl Jam's July 5th, 2018 Berlin Germany show. 
Please allow up to 7 days for shipping.