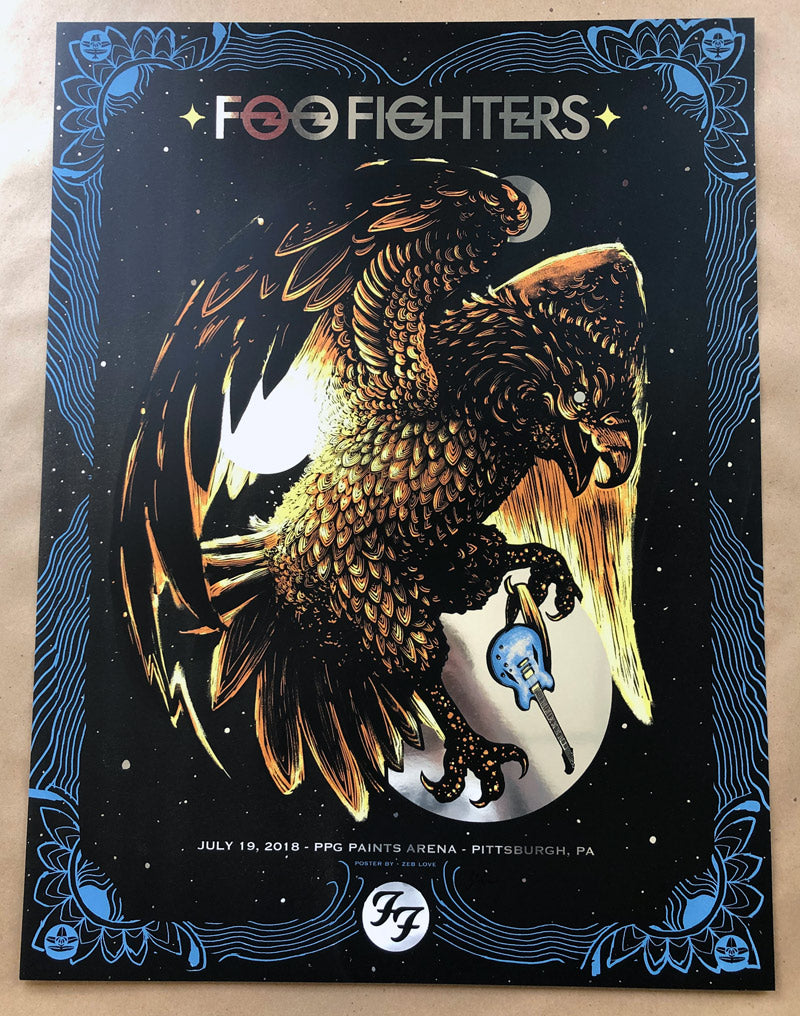 Foo Fighters / Mirror Foil
ONE PER CUSTOMER please
* IMPORTANT SHIPPING INFORMATION! *All orders placed between 11am est. to 5pm est will be shipped out on July 20. All orders placed after will be shipped on or around Aug. 7. I will be traveling to spend time with family in the coming weeks, and won't be in the office.
18x24" - 5 Color Silkcsreen - 100lb Chrome Foil - Edition of 7
Created for Foo Fighters July 19, 2018 performance at PPG Paints Arena.