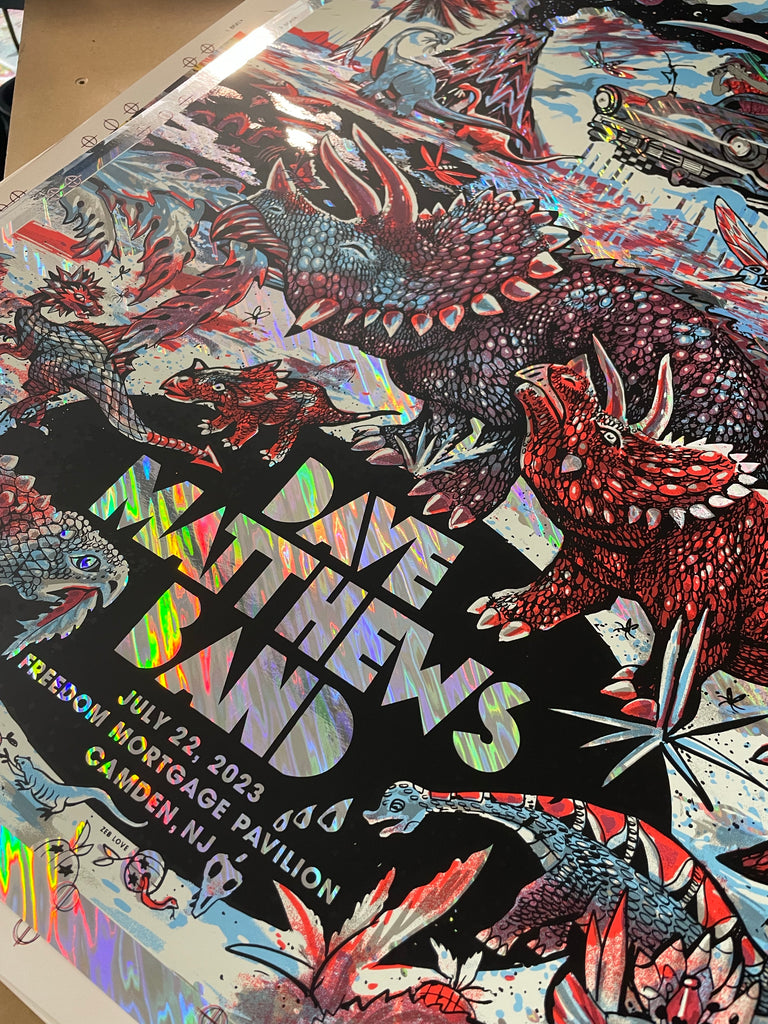 Dave Matthews Band / FOIL
One per customer please. Multiple orders will be refunded.
18x24" - 5 Color Silkscreen on Moon Lava Foil - AP edition of 30
Im out of the office working Flatstock 87 in Chicago, so that's why I do not have a full image to show on here. 


created for DMB's July 22 show in Camden NJ.
All sales final. Please allow up to 12 days  for shipping