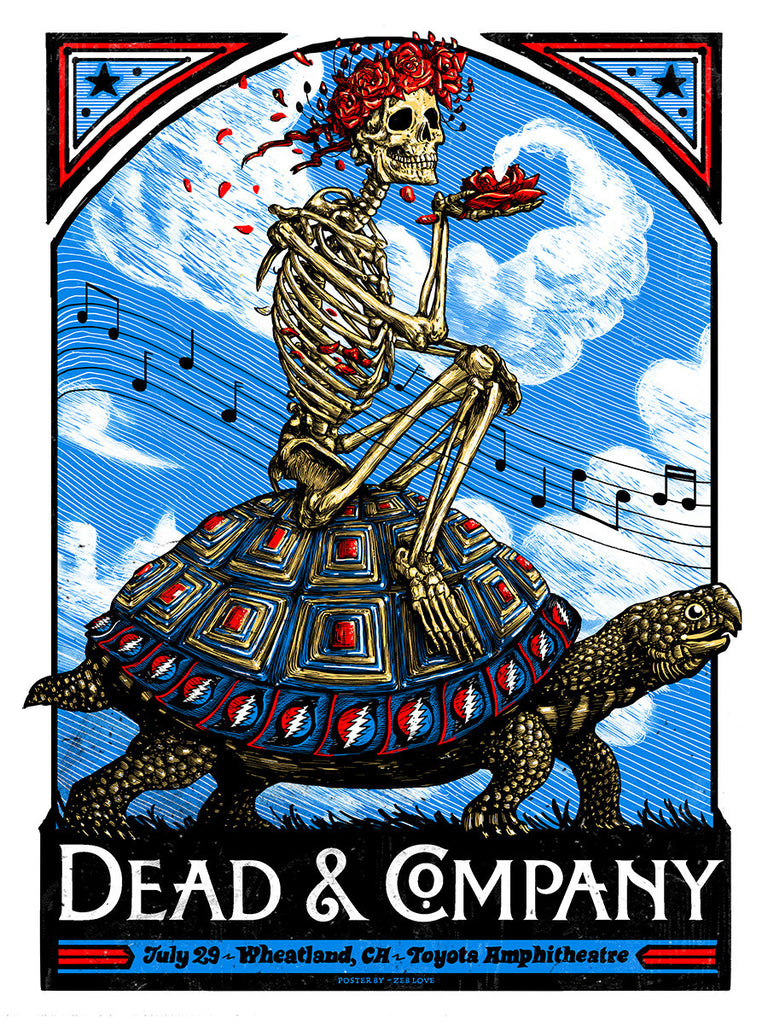 Dead & Company
18x24" - AP Edition of 50 - 4 Color Silkscreen
1 per person please! 
If you order this AND the Jerry G poster, you could win the original ink drawing of the Jerry G turtle. A winner will be selected at random.

Poster created for Dead & Company's July 29,2016 show in Wheatland CA.
Pleas allow up to 7 days for shipping.