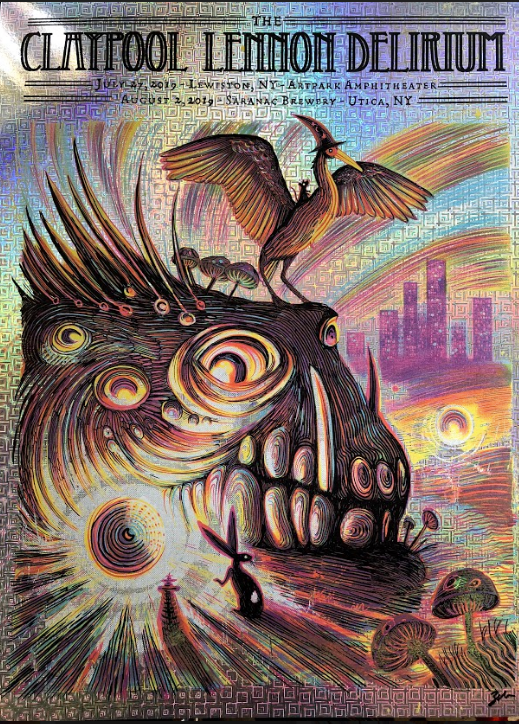 Claypool Lennon Delirium - Foil
18x24" - 5 Color Silkscreen on Foil Paper -  Edition of 18
Please note, when I trimmed down the foils they weren't 100% dry and in result there is a small mirror image on back of each print. Please see photos.
All Sales Final. 
Created for Claypool Lennon Delirium for their July 27 & August 2, 2019 performances.
Please allow up to 10 days for shipping.