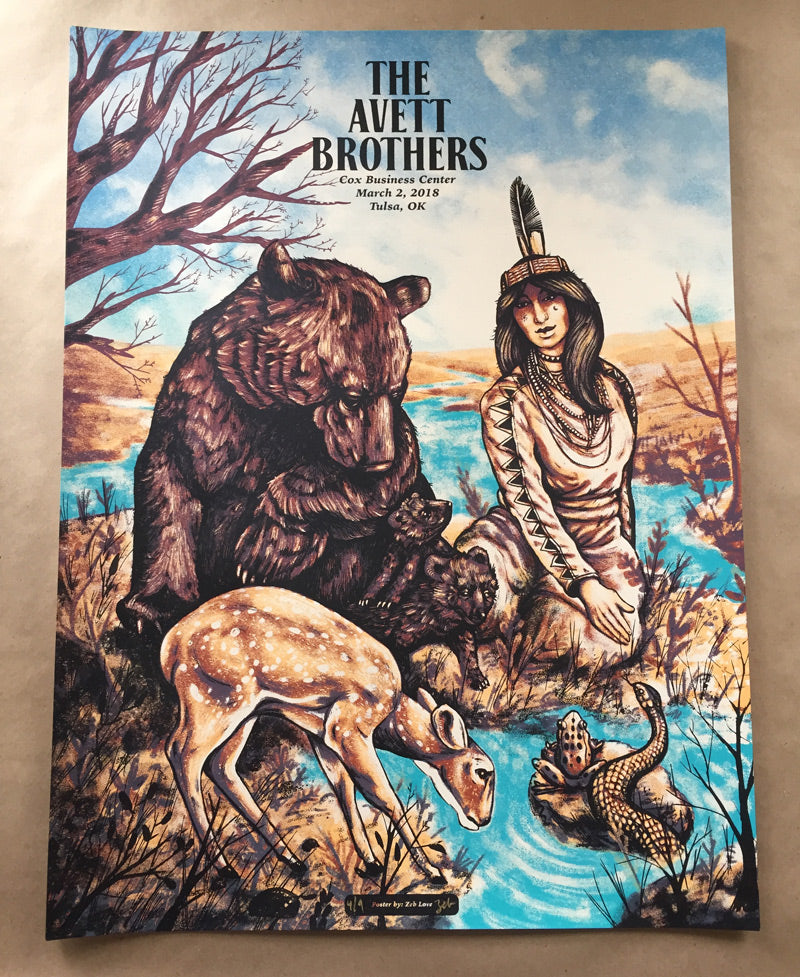 Avett Brothers - Tulsa - Variant
18x24" - 5 Color Silkscreen on Manila Paper - Edition of 9
This variant color way is a very subtle change from the original. This has a deep maroon instead of grey, and also a light blue/teal split fountain in the sky & water.
Created for The Avett Brothers - March 2, 2018 show in Tulsa, OK.
Please allow up to seven days for shipping.