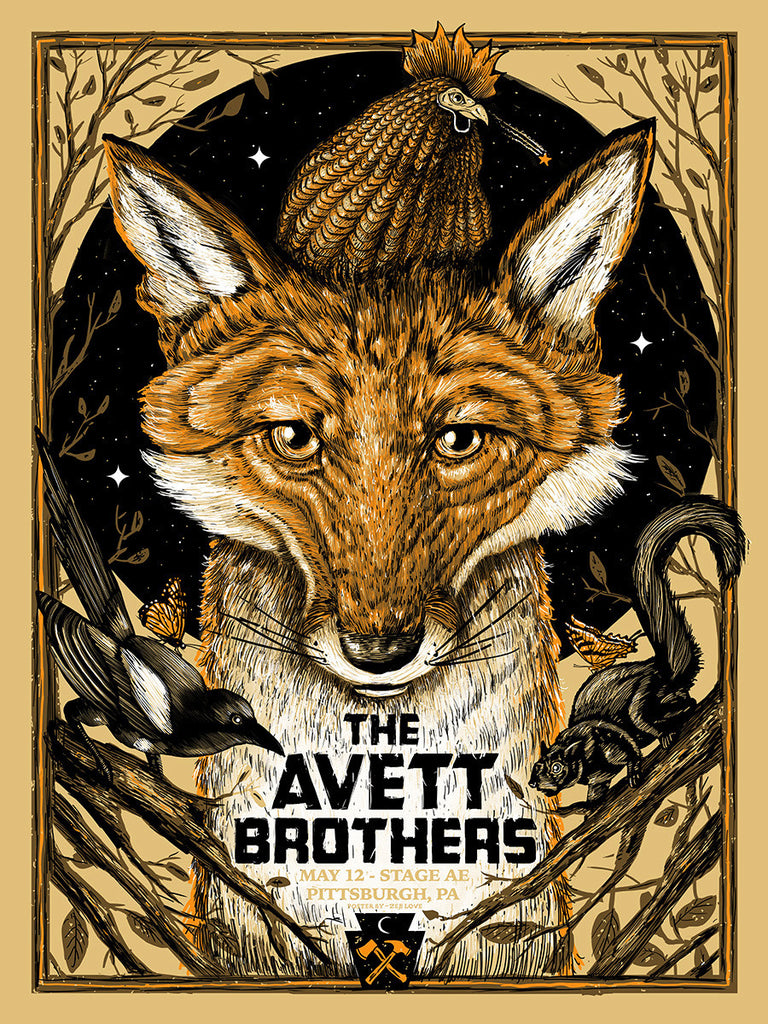 Avett Brothers - Pittsburgh - AE
18x24" - 4 Color Silkscreen - 100lb Kraft-Tone Parcel Wrap - Edition of 200
Maximum of TWO per person please! Multiple order will be refunded

Created for The Avett Brothers performance on May 12, 2016 at Stage AE, in Pittsburgh PA. 
Please allow up to 7 days for shipping.