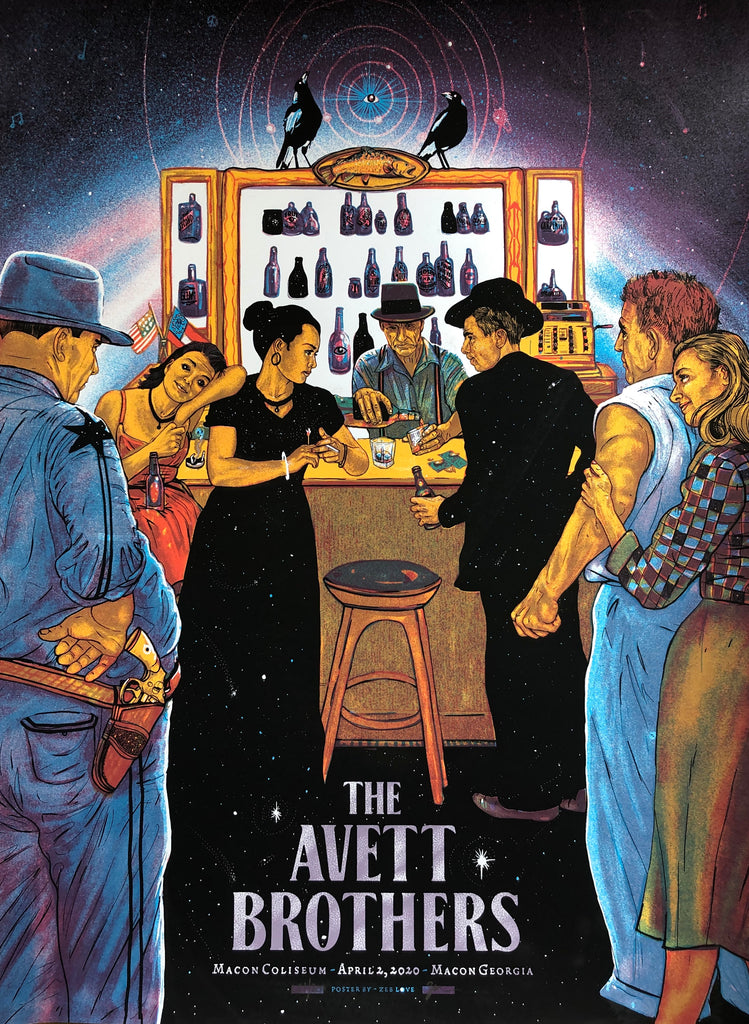 Avett Brothers - Macon GA
Has slight "ink kiss" 
18x24" - 5 Color Silkscreen - Edition of 200
This was created originally for the Avett Macon GA April 2, 2020 show. However the show got cancelled. I was given the OK to put my copies for sale.
All Sales Final. Please allow up to 10 days for shipping. All Sales Final.