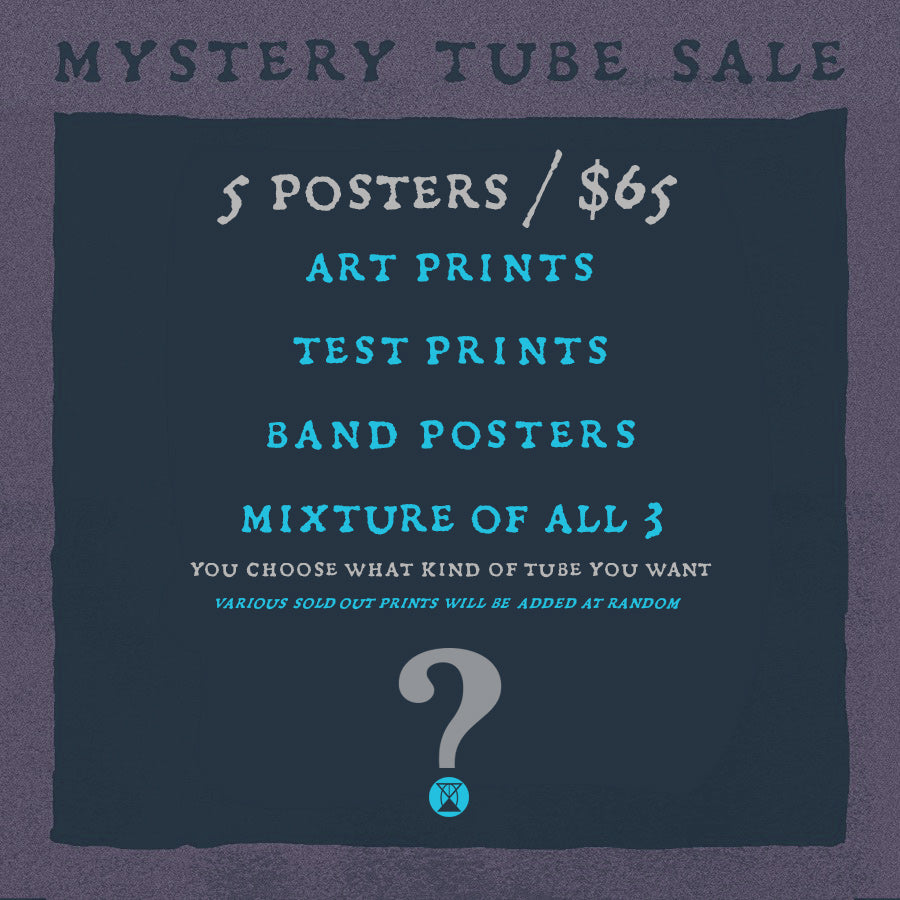 Mystery Tube Sale
5 Random Silkscreened Posters. Choose your option in the box. If you ordered my last Mystery Tube, there are no guarantees about getting duplicates. However you can email me ( zeb (at) zeblove.com ) and let me know if you what prints you recieved last time and I'll do my best to give you something different. 
Note: Test prints have been through a lot of printing cycles. They are used to get the ink flowing on the screen and often times are have ink/printing on both sides. Also they have smudges or uneven ink in some places, not all of them..but it's worth noting.
Please allow up to seven days for shipping.