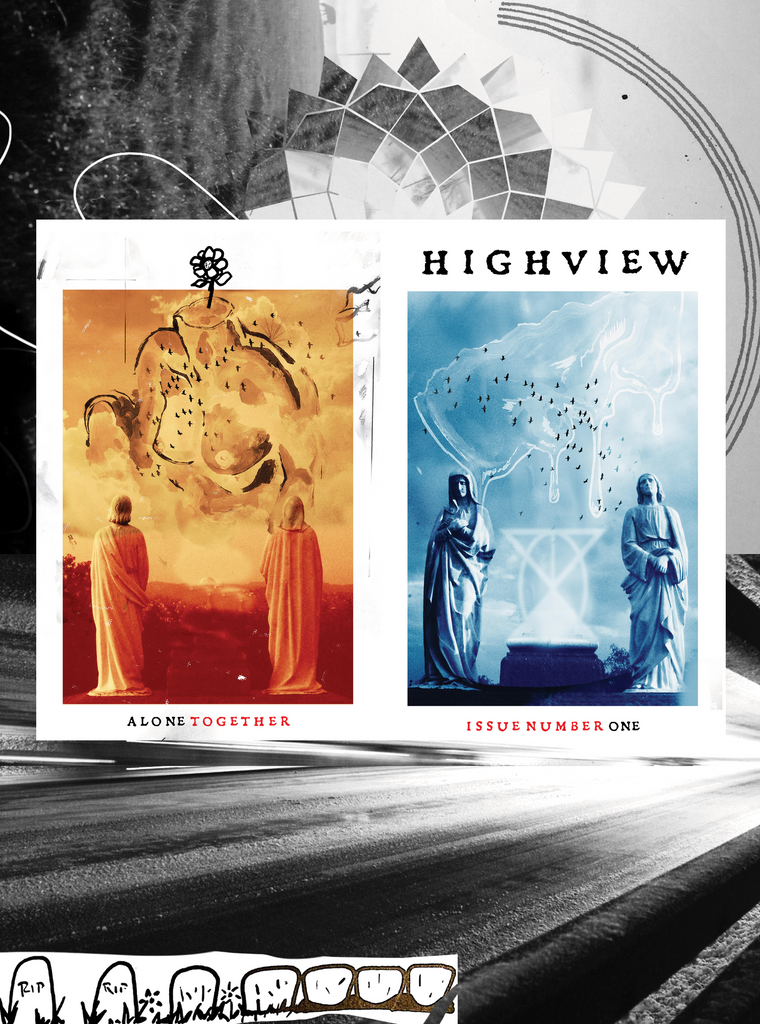 HIGHVIEW Zine- Issues 1-3
Issues one, two ,and three of an unreleased Zine. Color outside jackets, black and white interior. 
In the summer of 2016 I asked some of my creative friends to give me: doodles, poems, song lyrics, photos...really whatever they had laying around. I cut them up and combined them with photographs I took throughout the past 10 years. Together it became a 3 issue zine. It was an incredibly fun and rewarding experience 

Please allow up to 7 days for shipping. All sales final.