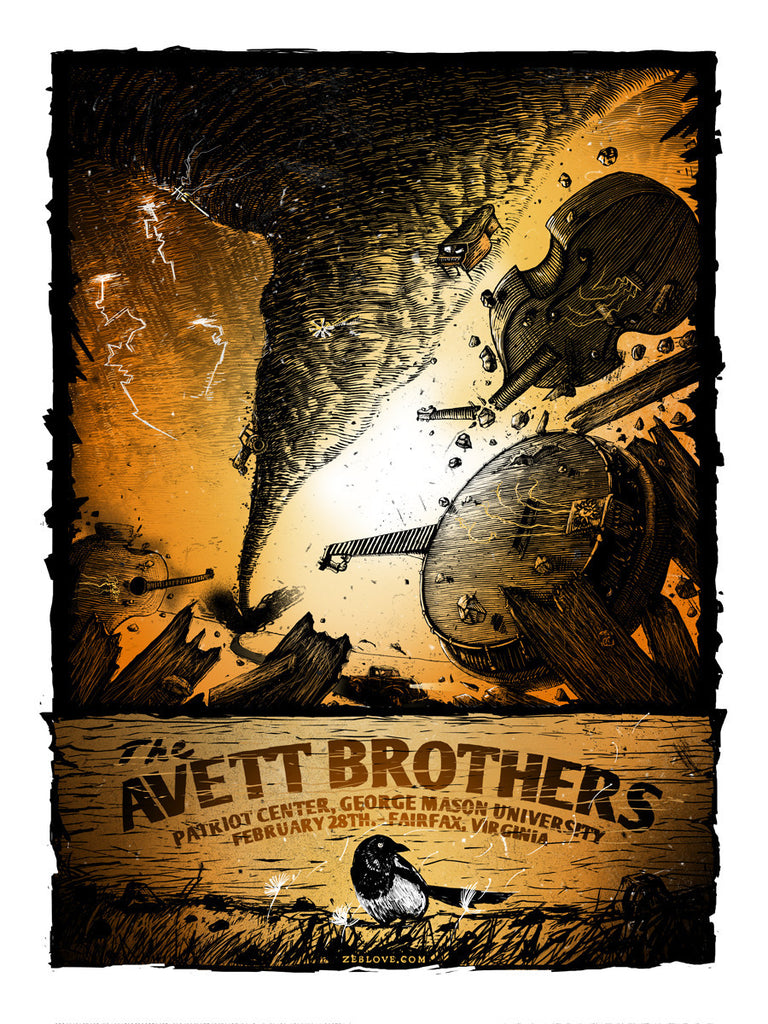 Avett Brothers - Fairfax
18x24" - 4 Color Silkscreen with Metallic Gold - 100lb Starch White Speckletone Paper - Edition of 200
ONE per customer please. Multiple orders will be refunded. 
Gigposter for the Avett Brothers show at the Patriot Center, Fairfax VA - February 28, 2014
*If you order all 3 posters, I'll try to give matching numbers
**Please note, there was a paper trimming error with these prints. It sits ok in a frame, but as you can see in the pictures attached..the bottom right corner tapers up. It can be easily matted out. Also, these prints were all pulled by hand..which allows for various results in the prints.