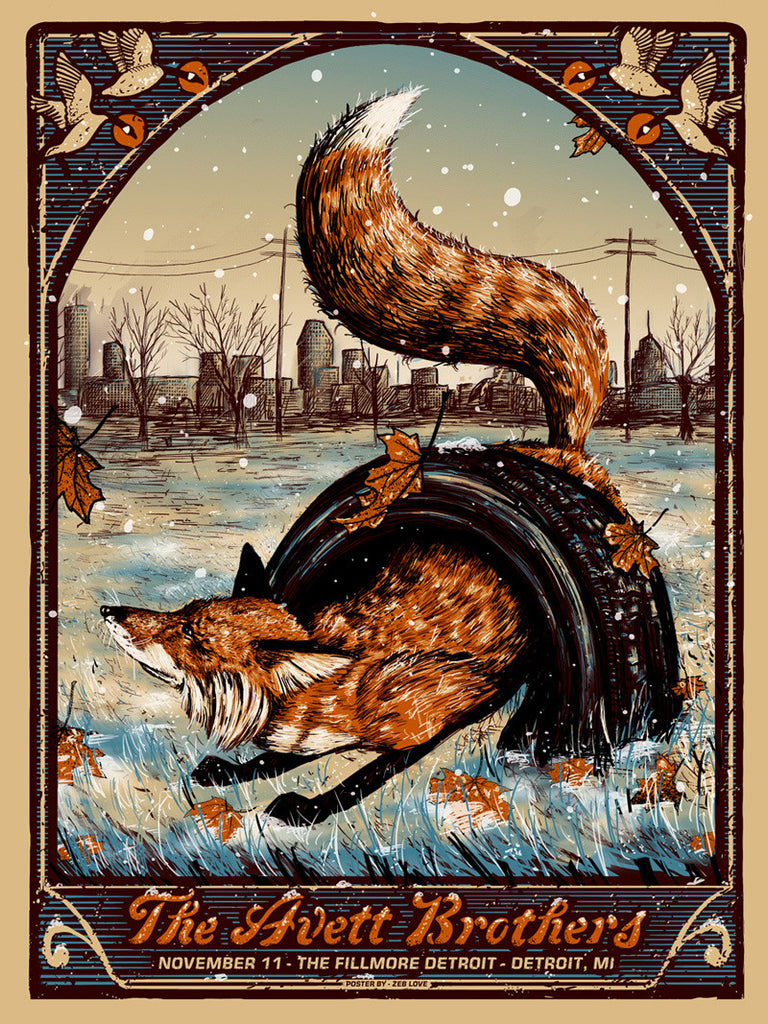 Avett Brothers - Detroit Nov.11
18x24" - 5 Color Silkscreen - Edition of 200
If you order this and the Nov. 10 poster, I will try my best to give you matching numbers. 
Created for The Avett Brothers, November 11th, 2016 show in Detroit MI.
Please allow up to 7 days for shipping.