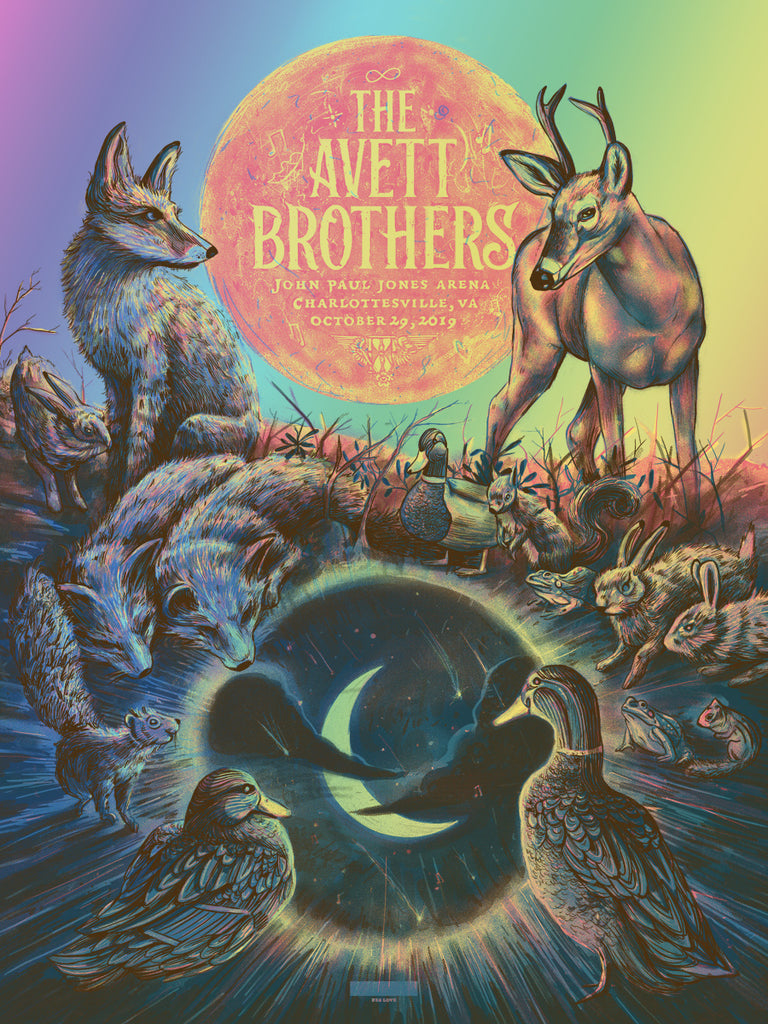 Avett Brothers - Charlottesville - Rainbow Foil
Has soft corners. Please see photos.
18x24" - 5 Color Silkscreen on Rainbow Foil - Edition of 14 - Signed/Numbered
All sales final
Created for The Avett brothers performance at John Paul Jones Arena on October 29, 2019
All Sales Final. Please allow up to 7 days for shipping.